Young people and adults alike experience naturally occurring misalignment of the teeth. Fortunately, there are a great number of orthodontic options to correct even the most severe overbites, crooked teeth, and other tooth placement issues. Each treatment plan is especially designed to meet the needs of the patient, helping to ensure the perfect, healthy smile in the end.
There are several forms of orthodontics a qualified dental professional can employ to correct the existing issues. Conventional braces, sometimes along with oral surgery, are still the most commonly used method for encouraging the teeth into their proper placement. Fortunately, clear braces are used for those who qualify, providing more discreet treatment, as well as easier access to the teeth during treatment for better dental hygiene. This type of orthodontics is also custom made for each patient.
Contact Dr. Do and his professional, experienced staff for a consultation and more information on the right orthodontics treatment plan for you and your family.
Invisalign® Clear Braces

You want the perfect smile, but if your teeth are less than perfect you may want to consider Invisalign orthodontics. Invisalign works well for patients of all ages because they are comfortable, convenient, and most of all, they are virtually invisible. Dr. Do can help you determine if this treatment is right for you.
Invisalign Braces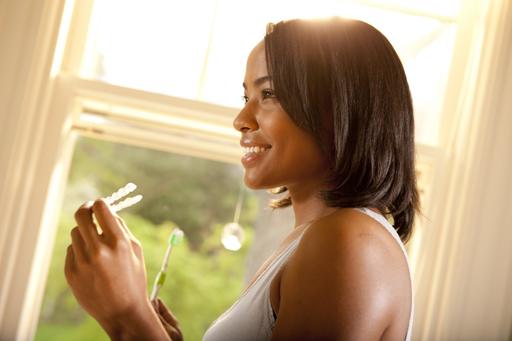 The Invisalign system has many benefits over traditional braces. The first, and most obvious, is that they are virtually noticeable. Rather than dealing with metal wires and brackets that are easily seen, Invisalign patients enjoy braces that are made from a smooth, clear plastic. This treatment is perfect for patients from teens to adults who don't want their braces to be the first thing people notice about them. The plastic Invisalign aligners are also removeable, so you can enjoy foods that you couldn't with traditional braces. It also makes them easier to clean. Of course, the main purpose of braces is to correct the alignment of the teeth and Invisalign has proven to be just as, if not more effective than traditional braces.
Invisalign Retainers
After wearing traditional or Invisalign braces, Dr. Do may recommend a retainer. Often straight teeth have a tendency of gradually shifting back, but wearing a retainer for a period of time can prevent this from happening. Invisalign retainers are made from the same state-of-the-art technology as Invisalign braces. They're more durable than traditional retainers and of course, are virtually unnoticeable.
If you are interested in Invisalign treatments, schedule a time at Smile Studio to discuss treatment and financing options, including dental insurance or easy financing via CareCredit.
Traditional Braces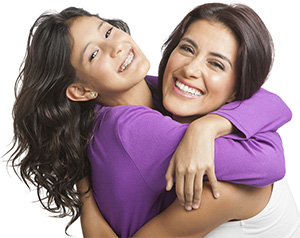 Dental braces have come a long way – today's dental braces look, feel and function better than ever. Along with traditional metal braces, there are now a variety of dental braces to fit every need and budget. Clear dental braces use an innovative sliding technology instead of wires and have small, clear brackets that are virtually invisible. Lingual dental braces are metal braces placed on the back of teeth, completely hidden from view. Invisible dental braces don't use brackets at all; they include a customized set of clear plastic aligners that can be removed while eating, drinking, brushing and flossing. If a beautiful, straight smile is what you're after, you can't go wrong with dental braces – no matter what your age!